HEATHER - OFFICE MANAGER
Hello! I'm Heather the practice manager at McEntire Dental. She started her dental career in Silverton, OR as a dental assistant too many years ago to count, and loves what she does.
She was born in California and raised there, Washington and Oregon too. Heather and her husband have five children and 5 grandchildren. In her spare time she enjoys working on her house, spending time with her family, and seeing her grandchildren as much as possible.
Heather believes in the great team that has been put together at McEntire Dental and looks forward to helping the practice grow.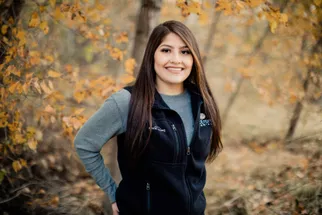 JENNIFER-HYGIENE COORDINATOR/DENTAL ASSISTANT
I'm Jen, I was born and raised in Pendleton. First in my family to graduate high school in 2014 and graduated from the Dental Assisting Program at BMCC in 2016. I am the youngest out of 4 siblings who blessed me with nieces and nephews that I enjoy spending time with. I also enjoy trips to the coast, long back road drives and spending time with family and friends as much as possible.
I am blessed with the opportunity to start my career in dentistry and I look forward to gaining more experience and knowledge here with amazing team at McEntire Dental.
CARLEY-DENTAL HYGIENIST
Hello! I'm Carley. I was raised in Pendleton, Oregon. I graduated from Pendleton High School in 2004. I grew up in a large family. I have five brothers, and yes I'm the only girl. My husband also grew up in Pendleton. We have 2 children a girl and a boy. We enjoy camping, four-wheeling, taking vacations to the Oregon Coast and spending time with family and friends. I attended Blue Mountain Community College and completed my AAOT in 2010. I was accepted into the Dental Hygiene Program at Oregon Institute of Technology and graduated in 2012. I attended another year doing an online program to complete my Bachelor's of Science in Dental Hygiene. After I graduated I had the opportunity to come back and work right here in my hometown. I've been very blessed with this opportunity and enjoy serving within my community.


CHANEUX - HYGIENIST
Hello, I am Chaneux. I grew up in Eastern Washington and I have lived in Eastern Oregon for the past 20 years. My family enjoys all the camping, hunting, fishing and boating activities that Eastern Oregon provides. My husband and I chose to raise our children here in Pendleton. they have been involved in may of the sports and music programs offered in Pendleton.
I attended Columbia Basin Community College, then transferred to Eastern Washington University. Eastern Washington is where I received my Bachelor of Science Degree in Dental Hygiene. I have always loved working in the dental field. During high school and my first few years of college I worked at a Dental Assistant. Upon receiving my degree in Dental Hygiene I started practicing as a Hygienist and have worked as a Hygienist for 24 years.
SAMANTHA-DENTAL ASSISTANT
I'm Sam. I have been a dental assistant since 2012 and have enjoyed every minute of it.
I moved to Oregon when I was 14 from Southern California and I now live in Pendleton with my husband Marc and our daughter.
Marc and I love to travel and explore new places. We try to make it to the Oregon Coast as much as we can. We cannot wait to make new memories with our daughter.
I love being an assistant and being able to visit with our patients and make them feel comfortable in our office. Working for McEntire Dental has allowed me to grow in my field. I'm so happy to be learning new parts of dentistry and to be able to gain more experience.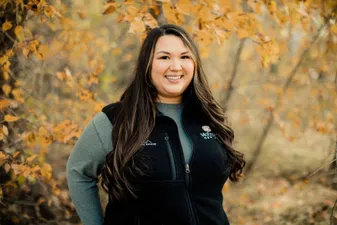 BLYTHE-DENTAL ASSISTANT

Hello! I'm Blythe. I graduated from a dental program at Fort Carson, CO. I have been a dental assistant for 5 years at Fort Carson, CO and Fort Hood, TX.
This past year I moved back to Oregon with my daughter and husband. We are excited to be expecting another daughter at the end of summer 2023.
I love dental assisting and working at McEntire Dental has provided me the opportunity for growth in the dental field.